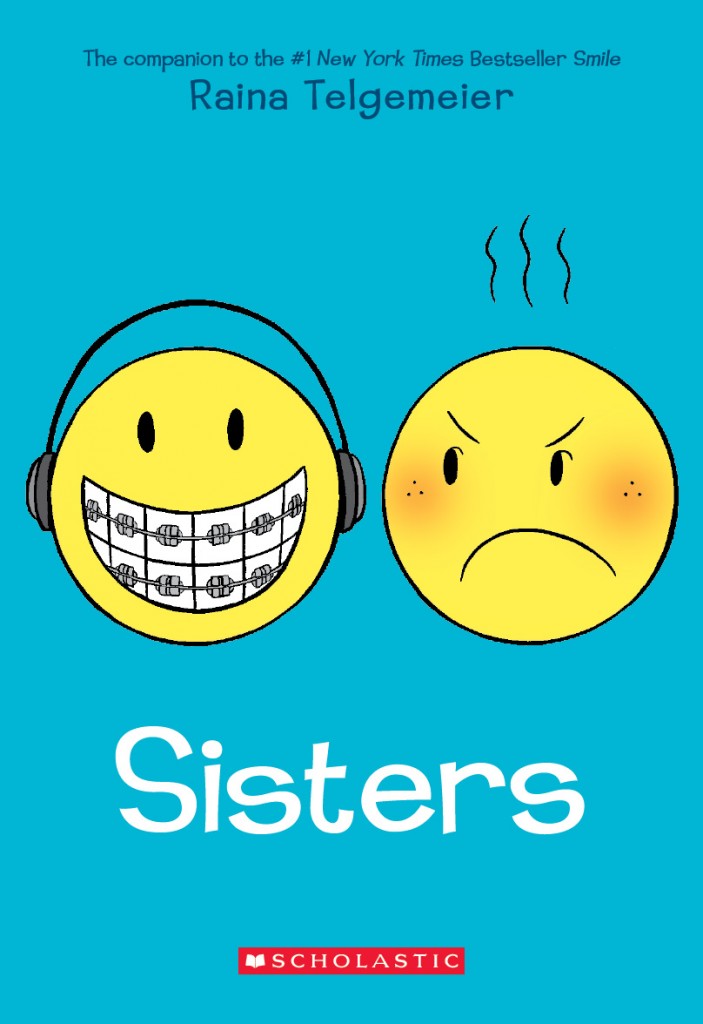 Those of us fortunate enough to be blessed with siblings know that it isn't always fun and games. It would be pretty difficult to find someone who says they have never had a fight with their brother or sister. But the real story is how you deal with your siblings, and that is exactly the story Raina Telgemeier has to tell in her latest graphic novel, Sisters.
Using the real life events of a family road trip across the country as a metaphorical journey she has no idea she is on, Telgemeier and her signature humour and sincerity gives us a very real and very familiar look at sibling life as a teenager.
The entire book is told through two parallel stories. Each unnumbered chapter contains two parts: The main storyline about the road trip and a flashback to a poignant moment in the sisters' relationship. The flashback scenes start before Raina's sister Amara is born and move chronologically until just a few weeks before the road trip with each snippet relating to the main story in some way. This style of storytelling has become quite popular since the success of Lost, and it certainly works in this case.
One of the best features of this story is that neither of the sisters is played up to be the right one; they each have their flaws which means that you can relate to the story whether you are the older or younger sibling. As a parent I found that I could relate to many of the early flashback scenes as I could see my own children in those moments. This really is a novel for everyone (even those without siblings will relate to something – the parent-child relationship for instance).
It should be said that this is a companion book to Smile, Telgemeier's 2010 graphic novel about her very extensive dental work during her teen years. However, while Raina is wearing braces in Sisters, there is no mention of any of the events that took place in Smile making this a stand alone book.
There is a very wide variety of youth graphic novels out there, and anything with Raina's name attached to it is at the top of the quality pile. Her cartooning is clean and easy to read and her storytelling is always a joy to read, whether it's a short story, a Babysitters Club adaptation or a long-form graphic novel. If you liked Sisters, then you best check out her other work.
Sisters | Raina Telgemeier | 208 pages | Graphix | ISBN: 978-0545540605 Review copy supplied by the publisher